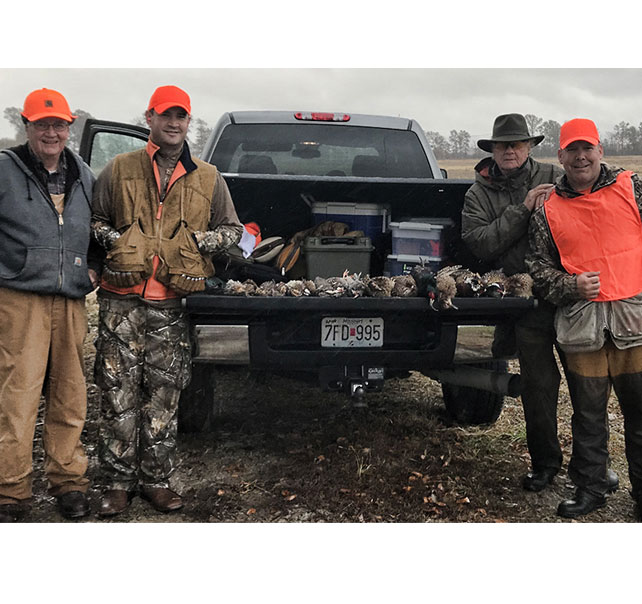 Upland Bird Hunt
Brett Goldschmidt set up a hunt with 25 MOSC members. He spent the night before smoking some great pulled pork to share before our afternoon hunt. Hunters spread out around five fields in search of pheasant, chukar and quail. You can see the video of the hunt on the right. Lots of rises and good shooting in this action-packed video. Click 'Join The Club' to become a member and you can be part of the great outdoor action too!
Gun manufacturer Taurus made a splash in the market with its widely popular pistol named "The Judge".

Hands down one of the most infamous flies in the Missouri Sportsman's Club fly box is the crackleback.